Ray
I just had a quick mooch in the loft and I found the photograph I mentioned above - which I took myself at Portmeirion. I was quite right that at that time it needed some serious TLC. From other stuff that was with the photo I think it was the summer of 1990.
Portmeirion is well worth a visit especially if you hit lucky with a warm sunny day. Inevitably it is a bit touristy but it is so unusual that that doesn't really detract from it. Good luck if you do make it!
I am still a bit intrigued as to whether the Corby and Portmeirion statues were "one offs" or "catalogue items" but unfortunately haven't got time to properly follow that up.
I've got one more item for consideration which I will try and post up in the next couple of days.
Attachment: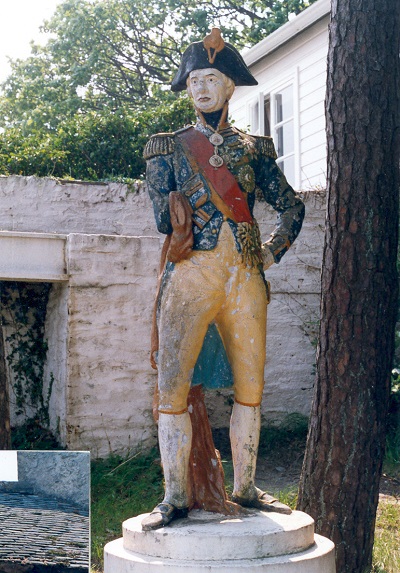 port.jpg [ 128.04 KiB | Viewed 3745 times ]