The following pics and info are from Richard (member Trimmer):
The Franklin memorial, located at the Chapel at the Old Naval hospital, Greenwich:
Attachment: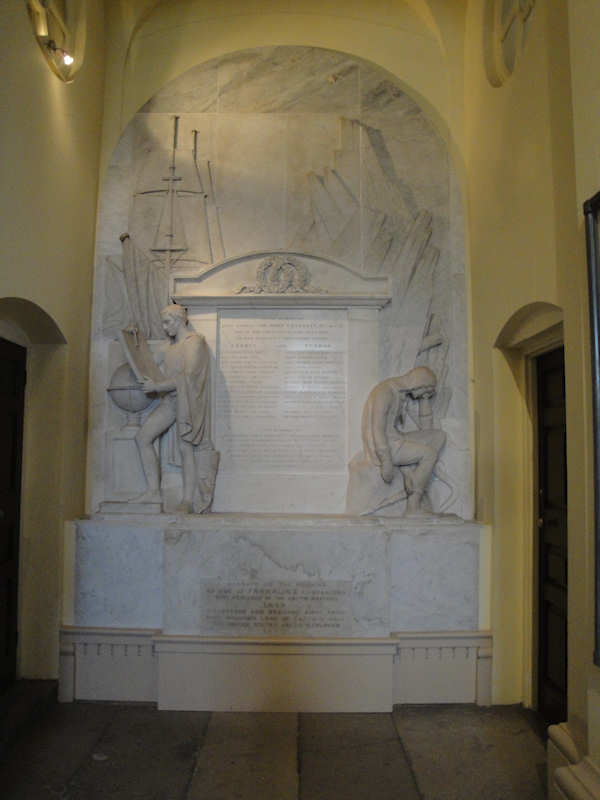 Franklin memorial s.jpg [ 40.04 KiB | Viewed 4686 times ]
And relating to the surgeon of the
Terror
, John Stuart Peddie:
Quote:
About a year ago I visited a church in Charlton, S.E London. I was looking for a number of graves with a naval connection. The churchyard has been reduced in size quite significantly, but a number of the stones had been laid as a pathway leading to the church entrance. Among the stones located in the path, I noticed one that I found quite unsettling, the hair on the back of my neck stood up! Seeing Kester's post made me think about it again.

I have attached a picture of what survives of the stone.
Attachment: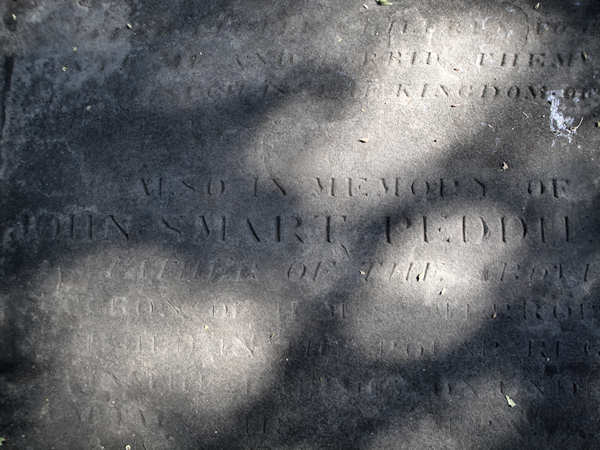 Peddie stone s.jpg [ 42.63 KiB | Viewed 4686 times ]
Quote:
The full inscription read:
205. PEDDIE (79). In memory of Annie Eliza PEDDIE, daughter of John Peddie, Esq., Surgeon, R.N. and Eliza Matilda, his wife, died 12 February 1849, aged 4½ years. "Suffer little children to come unto Me, and forbid them not, for us such is the Kingdom of God". Also in memory of John Stuart Peddie, Esq., father of the above, Surgeon H.M.S. Terror, who perished in the Polar Regions in the Expedition under Capt. John FRANKLIN.

After returning home I conducted a little research on Eliza Matilda, as you will see from the caption below she lived to quite an advanced age:

vi. John Smart PEDDIE was born 31 JAN 1816 in Edinburgh, Scotland., and died 1845 in King William Island, Canada.. He married Eliza Matilda HANCORN 28 SEP 1843 in Alverstoke, Hampshire., daughter of John HANCORN and Mary Hart CHURCHWARD. She was born 23 JUN 1817 in Priddy's Hard, Gosport, Hampshire., and died 1906 in Lewisham, Kent.