"On 10 June 1935 the Sydney Post-Record of Cape Breton, Nova Scotia, ran a story on Nelson's 'Chippendale' chair at St. George's Church in that city.
It was believed that Nelson visited Sydney personally in the Victory in 1805, when he gave the chair to the church as a gift. The folklore surrounding this chair, and other Cape Breton connections to the admiral, has remained strong ever since.
C.E. Thomas a senior archivist with the Public Archives of Nova Scotia in Halifax. Having recently watched a 'TV program' on the founding of Sydney in 1782, in which 'Nelson's Chair' had been featured prominently, Thomas wrote explaining that the story was simply not true – 'you cannot argue with irrefutable facts'. Nelson never visited Nova Scotia and the chair did not belong to him.
The chair has been written up in various tourist brochures and that the other chairs of the set are on display in a Victory museum in England."
Has any member heard of this chair or the myth surrounding it.
Afraid the picture is as I received it and can't be read.
Attachment: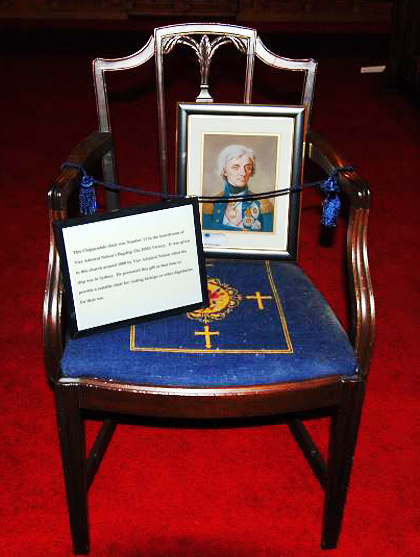 Nelson Chair.jpg [ 203.38 KiB | Viewed 3514 times ]