I had to do a double-take here. The title says "Lord Nelson's secret". I was looking for the supposed "secret" and then realised it should say "secretary." Perhaps I was just being a bit thick there!

It's certainly amazing that an as yet untold Trafalgar story is set to appear after all this time.
I have here a key to all the known people who appear in Benjamin West's Death of Nelson so I am attaching a copy of the painting with Thomas Goble circled in yellow.
Anna, I don't know chapter and verse on this but I believe it was normal practice for anything that would later be entered in the Log Book to be first recorded on a slate and then written up in the Log Book later. Someone else may know more about it than me.
Mark
Attachment: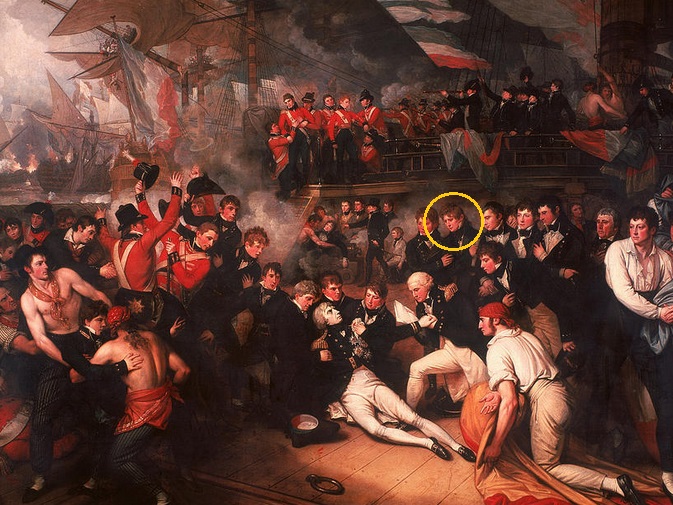 Goble.jpg [ 163.92 KiB | Viewed 6391 times ]